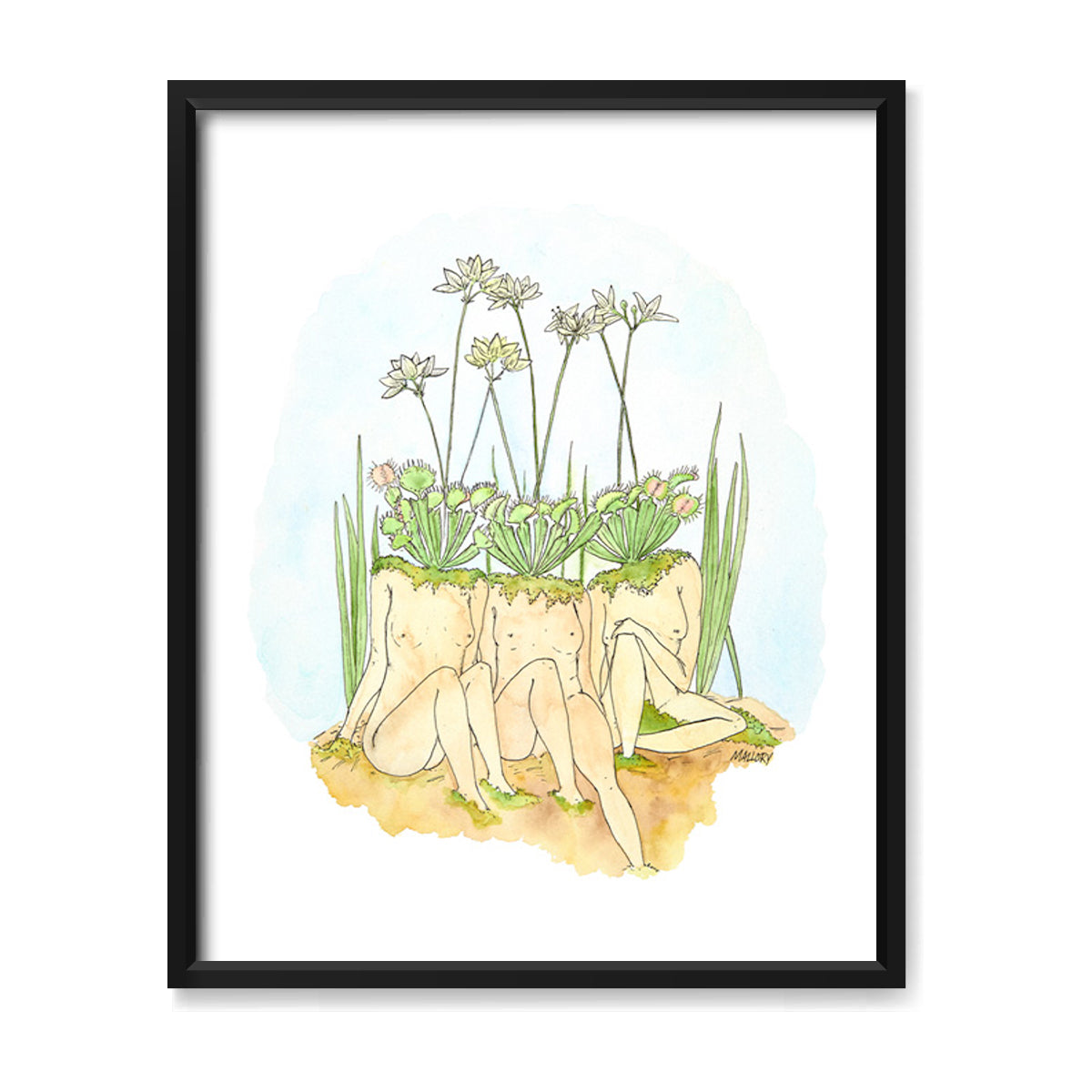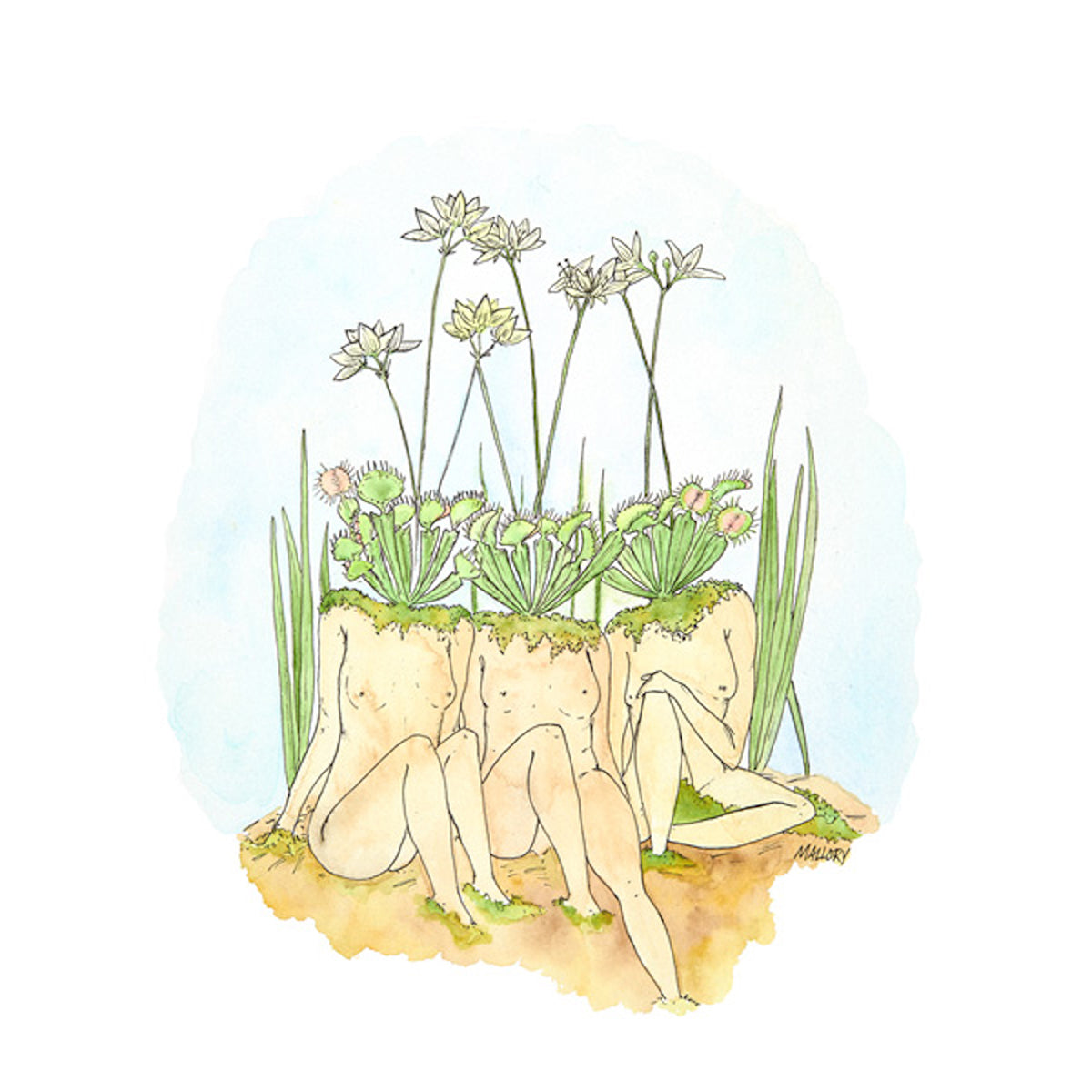 Venus Flytrap 8x10" Print
Caution: We Bite is a limited edition piece of a group of Venus Flytrap ladies, huddled together in a close-knit friendship. Originally hand-illustrated and painted.
Description of Product
- Professionally printed on card stock in Maryland
- 8x10" signed print
- Placed against an acid-free mat board and inside a plastic sleeve.
- Shipped inside a rigid envelope to avoid bending.
Printed locally in Maryland, United States.