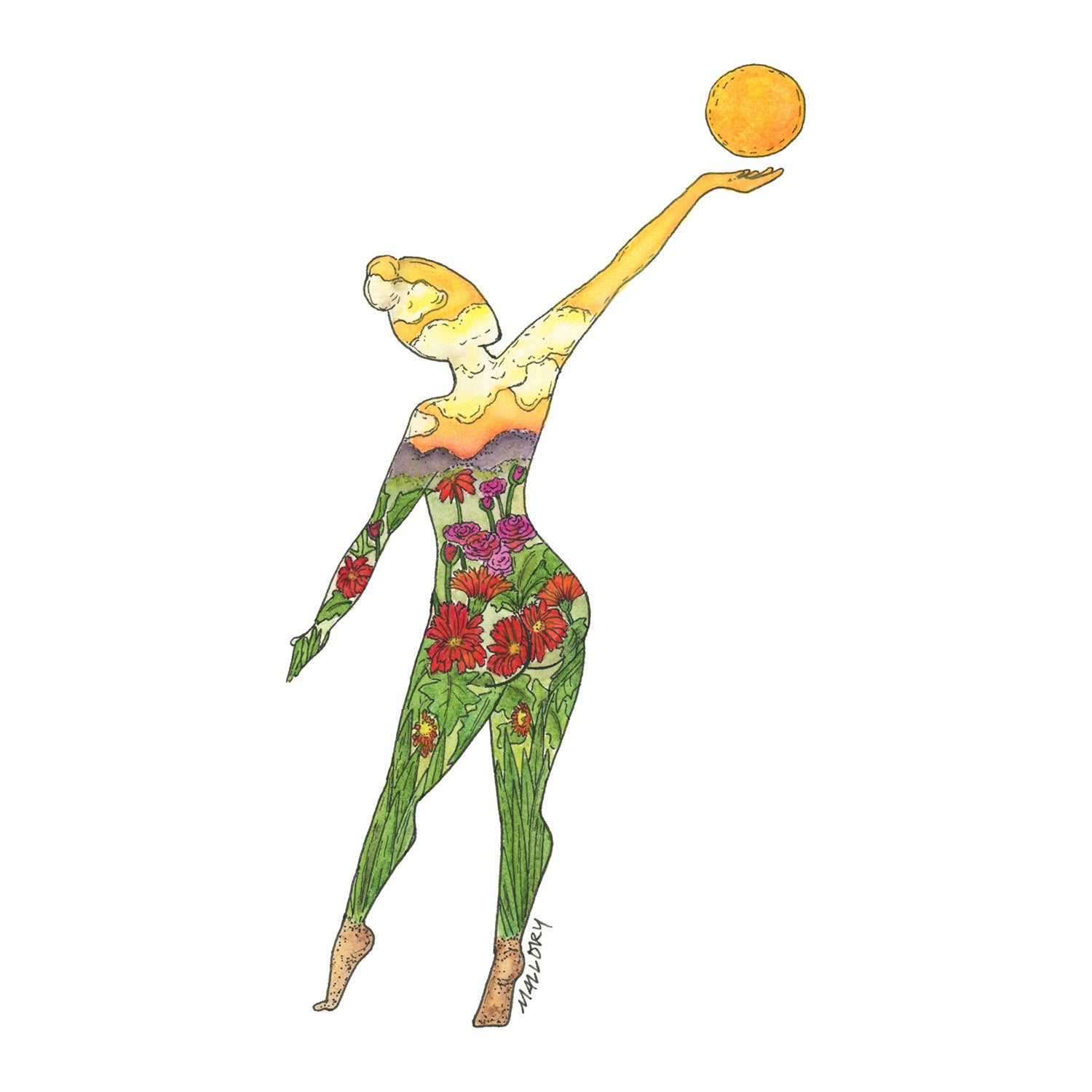 She's Got the World 8x10" Print
A vibrant meadow fills up this woman's soul in She's Got the World anytime card. This piece is perfect to celebrate an accomplishment or just because.

Description of Product

Art Print
- 8x10" signed print of an original illustration
- Packaged against an acid-free mat board and inside a plastic sleeve.

© Stem and Soul
Printed locally in Maryland, United States.