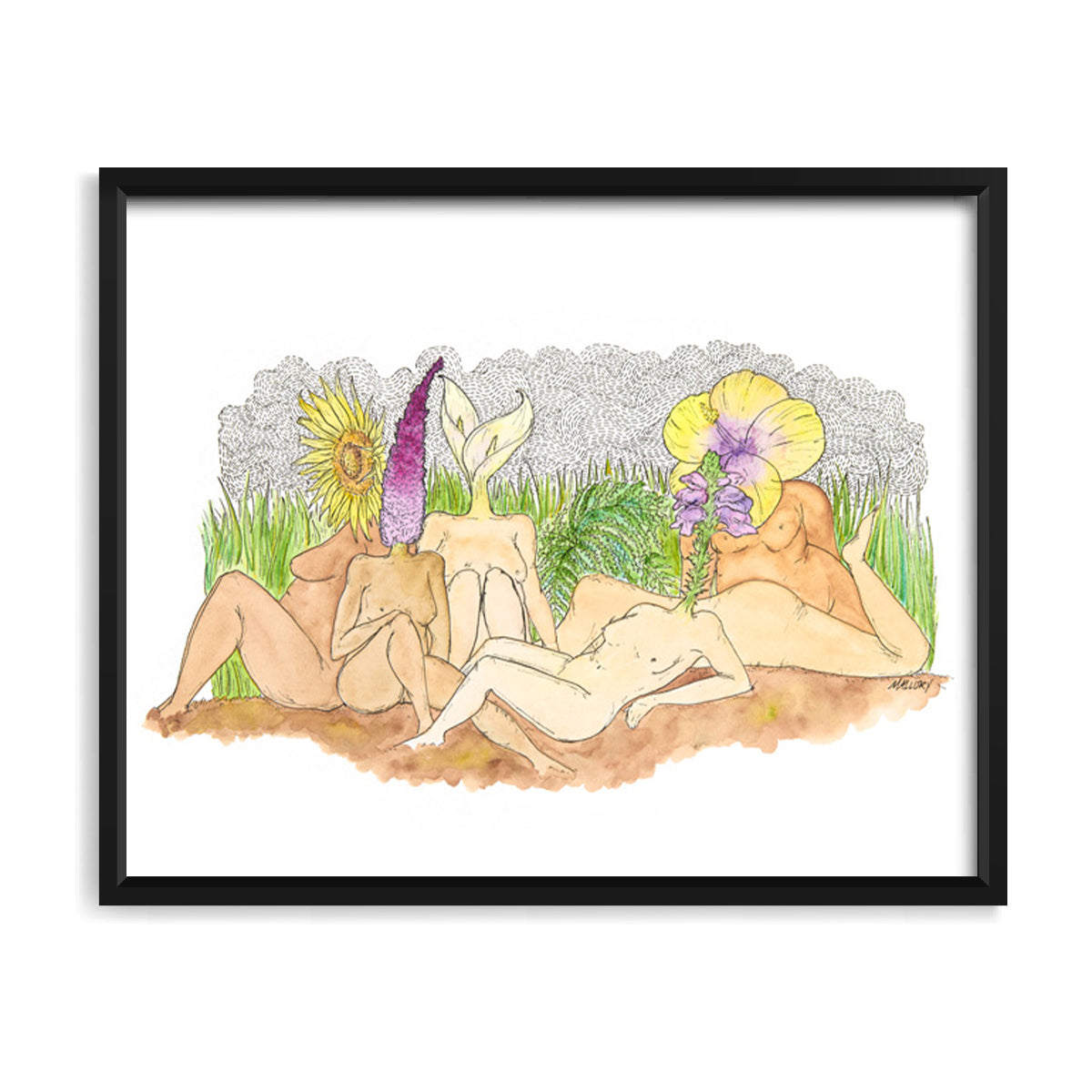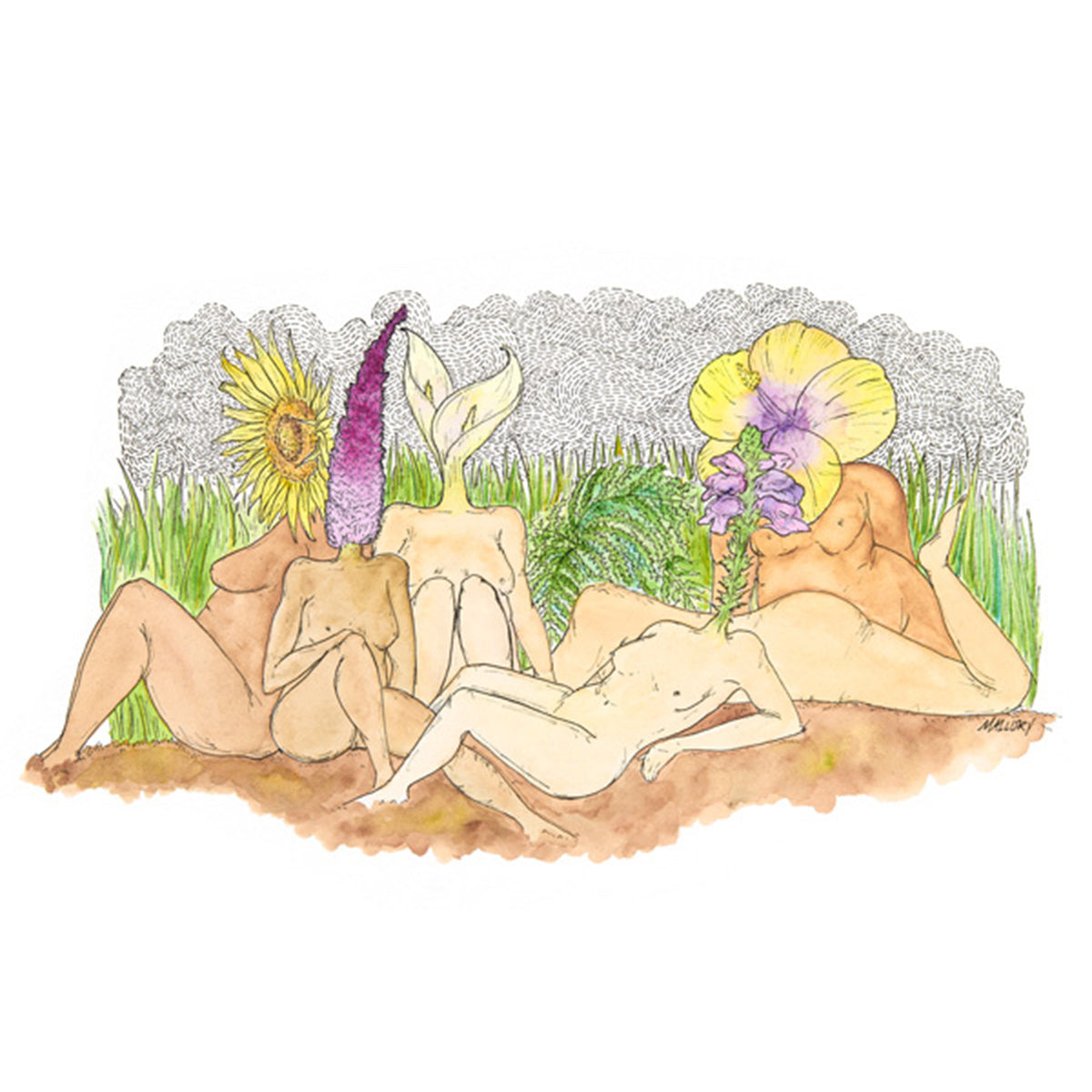 Garden of Ladies 8x10" Print
$40.00
Find yourself and connect to Garden Ladies. This group of women exudes confidence and pure joy. Each limited edition print is signed and numbered by the artist.
Description of Product
- Professionally printed on card stock in Maryland
- 8 x 10" print of an original illustration
- Placed against an acid-free mat board and packaged inside a plastic sleeve
- Shipped inside a rigid envelope to avoid bending.
© Stem and Soul
Printed locally in Maryland, United States.